Why I Switched Back From A Chromebook To A Windows 10 Tablet
You may recall that I briefly switched to a Samsung Chromebook Plus V2 three months ago. It was a premium Chromebook originally priced at $450, which I managed to grab for the cheap price of $200 for a laptop.
I was actually super happy about the move, Andriod & Linux apps filled in all of the gaps pretty well. I finally decided to return it, however. Why? Well, you asked, you deserve to have me explain it to you. Please excuse my tech ranting for the next 2 or 3 paragraphs ;)
Why I Absolutely Hate Locked Down OS's
So, I'm a tech guy (I'm sure you know by now), and if I can't tamper with my operating system, then I start getting a severe urge to do so. It's like when you get a mosquito bite, you know that scratching is bad, but you do it anyway because you can't live without getting some relief. My main problem with Chromebooks wasn't about apps or any of the normal stuff. My problem was that it was so mortifyingly locked down. I could barely boot an alternative OS. I couldn't even Hackintosh it – never mind Windows 10! I did manage to get Ubuntu Linux on there, but without Windows or Mac OS, I couldn't truly scratch my tech itch. I did end up putting it in developer mode, but that brought me down the road of that annoying white boot screen that warns me I have developer mode on and how insecure it is. (I know, Google, I know, you're "smarter" than me. Can you please let me scratch my tech itch now? XD) And even in developer mode, you really can't do much else.
By now, I'm sure you know how much I hate closed operating systems. (Main reason I denounce iOS and iPadOS? You're severely locked out of your own device! There's not even an option to opt-out. Apples, just like Google, Microsft and every other major or minor tech company, think that they know better than you once again. I can mostly understand that thinking if your grandparents buy their products. That's why I agree they should make their devices secure and locked down by default, but they should give people like me who have a never-ending itch to modify an opt-out or disable switch or something.)
My New… Laptop/Tablet?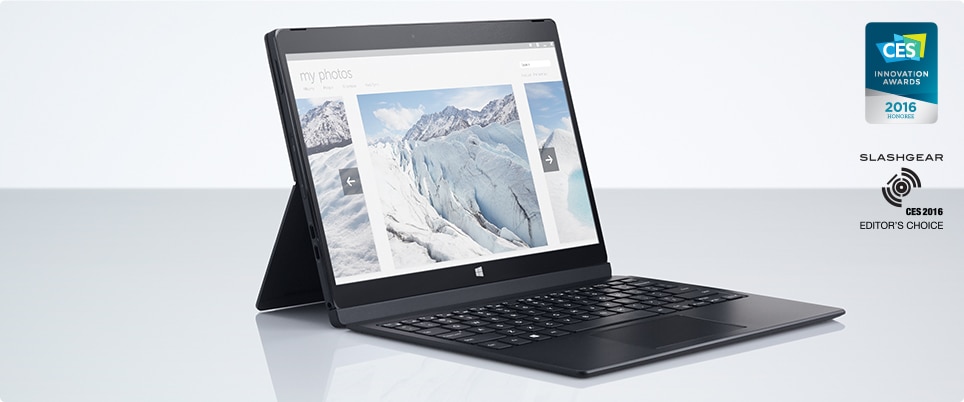 Anyways, all that frustration about being locked down, caused me to find the Dell Latitude 12 7950. A premium hybrid tablet-laptop 2-in-1 with Windows 10. Made in three years ago in 2016 and originally priced at $1000, you can find slightly used ones on eBay or Amazon for anywhere from $200 to $300 bucks – you could probably grab one of these new for around $500 on Amazon as well.
The tablet runs an Intel Core m5-6Y57 CPU with an integrated graphics processor Intel HD Graphics 515. It's 12.5" inch display can do full HD at 1920 x 1080 and obviously has IPS. I came with a 256GB SSD and sports 8GB of DDR4 memory. A 2-cell 30W battery runs the entire thing for about 4 to 5 hours – not the best for a portable device I know, but that's why I got a portable battery pack that can charge the tablet twice over (more on that down below).
Dell Tablet Accessories (NEEDED)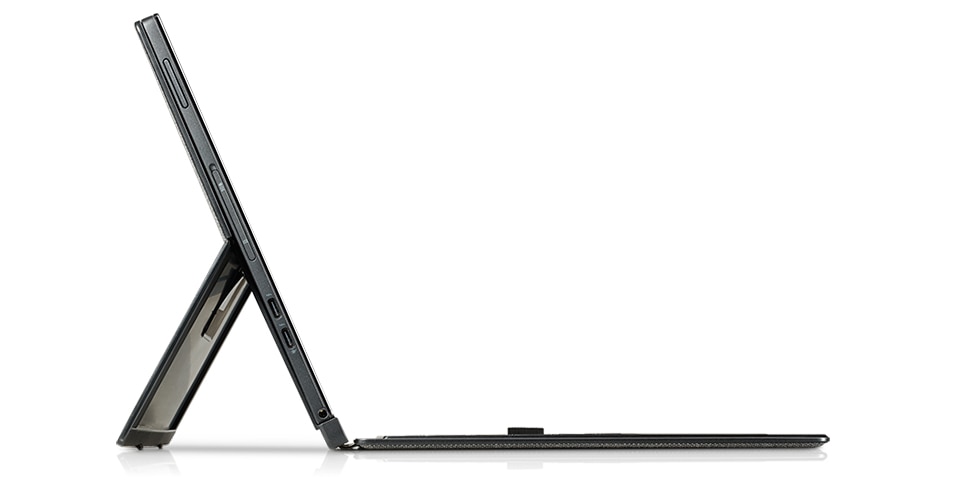 So far it's been pretty incredibly amazing. I originally got just the tablet, slim keyboard (the one with the kickstand), a stylus pen, and lastly a battery pack. Now one thing I hate about 2-in-1's is their kickstands. They annoy me extremely because you have to pull them out before you can use the tablet. I guess I sorta eventually and gradually got used to it, but I still wasn't necessarily "happy."
So I ended up getting one of those dock keyboards as they call them. Now that makes this tablet pretty awesome. Once you "dock" it to the keyboard dock, it literally becomes a full laptop. You can open and close it, and when you close the lid, it goes to sleep :) The only downside is that the tablet can only be in one position when open. There's no hinge on the dock keyboard. That did bother me for a while, but not too much anymore because it's really perfect.
I wasn't planning on having a separate section for the pen, but I do think it deserves one. I've only ever used a Samsung Chromebook V3 pen, so I'm by no long shot an expert, however, I've come to really appreciate this pretty well priced Dell pen. It's for sure superior to the V3's stylus. Using this for math on my tablet is a really fun experience and in my opinion, competes with an iPad and Apple pencil.
Lastly, I also picked up a 45W USB-C battery pack for half it's normal price. It was a great steal. The battery pack can charge my tablet twice over. My Samsung Galaxy S6 probably around 6 times. The pack supports USB-C fast charging, so I can charge it from 0 to 100 in about half-an-hour and be ready to go. I really appreciated this purchase! Definitely got my money's worth back.
Just Perfect
I'm super happy about getting this Dell tablet. It's made my life better and way easier in many areas. Note-taking has never, ever been easier before! While my tablet is running Windows 10 for now, I have plans to run Chrome OS (not Chromium OS), Ubuntu, and even Mac OS Catalina. Subscribe to my newsletter below to get notified when those come out. Also, be my guest and write a comment below with any of your thoughts or concerns. Also, feel free to PM me with the chatbox on the bottom right and I'll try to get back you as soon as my busy schedule permits.